Wow! You have sent in so many wonderful photographs and some films too! A big thank you for these – you are fantastic! Please keep them coming in because Mrs Lloyd, Miss Atkins and I really do love to see how you are all getting on and we can share them with all your friends in Reception.
You are working so hard with your Home Learning Packs, your RWI Daily Lessons and you have been so creative too, spending time on the Traditional Tales activities.
We know you love to dance and have lots of energy and we have put some links for PE and Movement onto our Reception webpage, where you will find Cosmic Kids Yoga, Jump Start Jonny and Cbeebies ballet.
We have already received your first Seesaw activity from you too. Well done Reception! You are superstars!
We can all share in your hard work and creativity right now – take a look at all the beautiful photographs your friends have sent in…..
Safah has been very busy working hard and making a very colourful Incy Wincy Spider. She has also enjoyed playing on her sledge in the snow! We hope lots of you had fun in the snow too.
Safah also celebrated a very special day…Happy Birthday Safah!
From all of your friends, Mrs Lloyd, Miss Atkins and Mrs West.
Archie has been working so hard on his number order, number formation and pattern and he has been practising his reading too…
Drew has been creating lovely art work…we know you love to paint Drew!
Jenson we love your fantastic models! We can see that you have made your very own story map for 'The Three Little Pigs' and written the story to match! What beautiful writing! Well done Jenson!
We are sure you will enjoy this wonderful film made by Jenson and his mum as he retells 'The Three Little Pigs'…
Let's give Jenson a round of applause!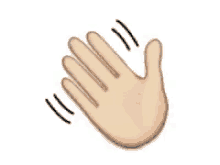 Lucie has been so busy – working hard on her letter and number formation, number order, pattern and reading…
but also being very creative too and making these amazing models…
Thomas has been baking delicious bread, modelling colourful dinosaurs, meeting horses and finding time to be a superhero…go Thomas!
Oliver has thought very carefully about his learning. He has been doing really good thinking – filling in missing numbers, practising his pencil control and his reading and writing. Fantastic work Oliver!
Michael has been enjoying all the different activities in the Home Learning Pack and has been very active too. Michael visited a climbing centre before Christmas and showed how good he is at climbing!
Oscar has enjoyed reading books, practising his letter and number formation, number order and other activities from the Home Learning Pack. He also loves to hear his brother read stories.
Oscar has also enjoyed playing games, going for walks and playing in the snow too! He found some footprints in the snow…and wondered which animals had made them. What do you think?
Here's Ruby-Ann doing some very good thinking…great work Ruby-Ann!
Whilst you are at home staying safe, it is truly wonderful to be able to see fantastic pictures like these and share how we are all getting on. It is so lovely to speak with your families and hear about what you have been busy doing.
Please remember to send your photographs and videos to our school email: postbox@rushall.walsall.sch.uk.
Like many of you at home, we have been following our topic 'Traditional Tales'. We have been busy making a big collage of the Gingerbread Man and building a small world model and puppets for retelling the story.
The Gingerbread Man runs so fast that no-one can catch him! Can you remember what he says as he runs away? Who carries him across the river?…
Don't forget, you can find links for this story and others, together with lots of creative activities for our 'Traditional Tales' topic on our Reception webpage.
Take care and stay safe,
Mrs West, Mrs Lloyd and Miss Atkins